ETA Innovations In Payment Make Science Fiction Real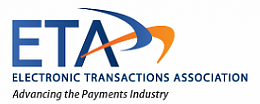 Ever thought of paying the bill with your sunglasses or your jewelry? How about paying with your face? While these new innovations may sound like science fiction, they are incredibly secure and convenient ways to pay.
See Script
ANNOUNCER:   EVER THOUGHT OF PAYING THE BILL WITH YOUR SUNGLASSES OR YOUR JEWELRY? HOW ABOUT PAYING WITH YOUR FACE? WHILE THESE NEW INNOVATIONS MAY SOUND LIKE SCIENCE FICTION, THEY ARE INCREDIBLY SECURE AND CONVENIENT WAYS TO PAY.
JASON OXMAN, CEO OF ELECTRONIC TRANSACTIONS ASSOCIATION:
SOUNDBITE: "VeriFone has unveiled the Carbon 8, which is a new payments technology point of sale device that you'll see in stores across the country. It allows retailers to accept chip card payments.  We're also excited about what Samsung and MasterCard are doing.  Samsung of course with a new Galaxy S8, enabling payments authentication using your irises, an actual scan of your eyes along with fingerprint technology.  And MasterCard is really bringing innovation to the next level, embedding secure chip technology in sunglasses and rings even to allow you to pay securely just as you would with a plastic card.  Using that chip technology – if you're at the beach with your sunglasses, you don't have your wallet, you can still buy something. If you're wearing your payments enabled ring on your finger, you can use that to pay as well." 

ANNOUNCER: TO LEARN MORE ABOUT INNOVATIONS IN ELECTRONIC TRANSACTIONS, GO TO ELECTRAN.ORG
Jason Oxman :60 Audio
Click to listen
---
Download Assets
Download logo, video, audio and scripts below.