Ken Griffey Jr.'s Back on the Digital Diamond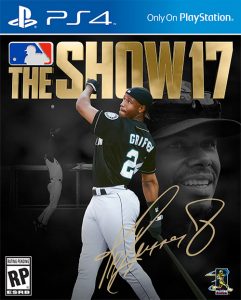 Ken Griffey Jr. was destined for greatness. No player entered the Big League with more hype than the first pick of the 1987 MLB draft, and no player entered baseball's Hall of Fame with a higher percentage of the votes than "The Kid." Almost twenty years since his last appearance in a baseball video game, Ken Griffey Jr. returns to the digital diamond as the cover athlete of MLB The Show 17.
The Kid Talked About...
"The Kid" talked about:
How baseball today is different from his playing days
The current players who impress him and state of baseball
Gracing the cover of MLB the Show 17
Motion capturing his sweet swing for the game
Retro Mode in the new game
His go-to get hype retro songs from the 90's
If players paged each other the way they text and tweet today
Download Assets
Download logo, cover, video file and script below.