Tech Gifts for Multi-Tasking Moms
---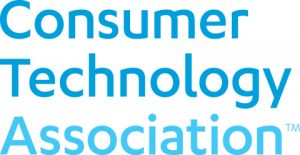 WITH MOTHER'S DAY AROUND THE CORNER, FORGET THE CANDY AND FLOWERS, AND GET MOM THE TECH GIFT SHE REALLY WANTS.  MOMS TODAY ARE MORE TECH-SAVVY AND CONNECTED THAN EVER BEFORE AND ACCORDING TO RESEARCH FROM THE CONSUMER TECHNOLOGY ASSOCIATION, 1 IN 5 MOMS WANT TECH GIFTS FOR MOTHER'S DAY.
Click for the rest of the script
TECHNOLOGY EDITOR AND MOTHER OF THREE, SUZANNE KANTRA:
"The Knomo Maddox Tote has a sleeve on the side for a 15 inch laptop so if you drop it, no problem, it also has lots of pocket inside for things like your charger and your cables.  JLab Epic Air  – they're truly wireless Bluetooth headphones so no wire connecting the 2 buds, they have little ear hooks to make sure they stay in place, up to seven hours of battery life so you can go to the gym, they're water resistant and be able to enjoy music and make calls all day long. The FitBit Alta HR  has a heart rate monitor built into it but it also has interchangeable straps so you can go with a silicon strap for the gym and then change it out for a leather or metal strap so it looks like a bangle and will take you from the gym all the way to the evening."
FOR MORE INFORMATION GO TO CTA.TECH.